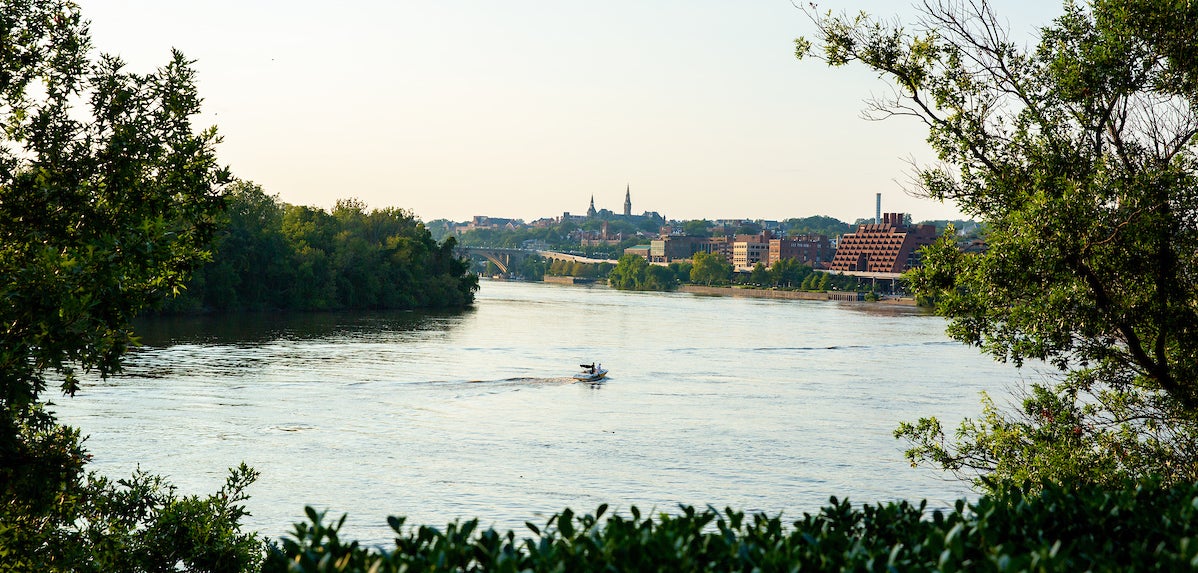 The goal of the Georgetown University Association of Retired Faculty and Staff (GUARFS) is to serve as a liaison between retired faculty, AAPs, staff and the University, support its emeriti members' professional endeavors through retired faculty grants, facilitate social ties through lectures, tours, and cultural activities, provide volunteering opportunities, and reach out to the community through the Learning Community Program.
---
Announcements
Registration for the Fall courses of the GU Learning community opens on August 31. All courses will be on-line again this fall. Note that we have a new fee structure. See below the list of fall courses being offered, special events for members & other news/monthly newsletters.
Announcing the list of Fall Semester courses for the GU Learning Community:
Of Beauty and Horror: Literature and Film in Latin America
Veronica Salles-Reese
Associate Professor of Latin American Literature, Emerita
Tuesdays: October 5, 12 and 19
10:30 am – 12 noon
---
Crime and Punishment in The 21 St Century
Judith Lichtenberg
Professor of Philosophy (and Adjunct Professor of Law) Emerita
Thursdays: October 14, 21 and 28
2:00 pm – 3:30 pm
---
Genes, Brain and Mind
Joseph Neale
Professor of Biology Emeritus
Wednesdays: October 20, 27 of and November 3
2:00 pm – 3:30 pm
---
Political Islam and Modern Muslim Populism: Sultans, Mullahs, and Rappers
John Voll
Professor of Islamic History Emeritus
Tuesdays: November 9, 16 and 23
10:30 am -12 noon
---
Three Irish Playwrights: Synge, Friel and McPherson
Michael Collins
Professor of English Emeritus
Thursdays: November 4, 11 and 18
10:30 am – 12 noon
---
The New Cosmic Story and the Meaning of Faith
John Haught
Distinguished Research Professor of Theology Emeritus
Wednesdays: November 10, 17 and December 1
10:30 am – 12 noon
---
For more information click here.
Here is the line-up for our Fall, members only special events.
Don't miss these interesting sessions. You must be a paid-up member to join us for the September and November events and the Holiday Party. All retirees are invited to join the October event. Not a paid-up member? Click here to join or pay dues.
---
"The Kennedy Institute of Ethics: Past, Present & Future"
(in honor of the 50th anniversary of the founding of the Kennedy Institute at Georgetown)
Daniel Sulmasy, M.D., Ph.D.
current director of the Kennedy Institute
Wednesday, September 15, 2:00 p.m.
ONLINE
---
"Reflections on the 2020 Census"
Robert Groves, Ph.D.
GU Provost (Social Statistician & former director of the U.S. Census Bureau)
Wednesday, October 13, 1:00 p.m.
ONLINE
---
"White Space, Black Hood"
(based on a new book by the presenter with the same title)
Prof. Sheryll Cashin, M.A., J.D.
Carmack Waterhouse Professor of Law, Civil Rights & Social Justice
Georgetown University Law Center
Thursday, November 11, 3:00 p.m.
ONLINE
---
Annual Holiday Party
Sunday, December 12, 4:00 p.m.