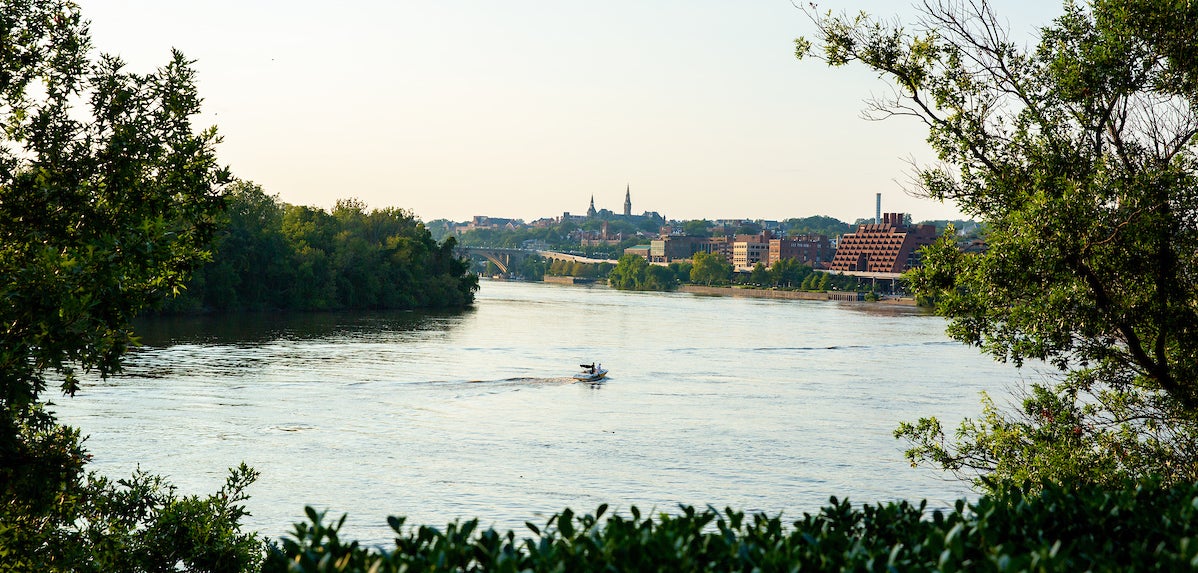 The goal of the Georgetown University Association of Retired Faculty and Staff (GUARFS) is to serve as a liaison between retired faculty, AAPs, staff and the University support its emeriti members' professional endeavors through retired faculty grants, facilitate social ties through lectures, tours, and cultural activities, provide volunteering opportunities, and reach out to the community through the Learning Community Program.
---
New Partnership with GU Alumni Association Travel Society
---
The GUAA's Travel Society offers specially curated travel opportunities across the globe. Don't be put off by the name. They welcome all current and retired Georgetown faculty and staff, Georgetown alumni, families, parents, and University friends to join their trips. They look forward to helping you take epic adventures to destinations all over the globe. From river and ocean cruises, and small group experiential programs exploring local food, culture, art and history, many of their adventures include expert lecturers and keynote speakers, making traveling with Georgetown a truly unique opportunity to learn and connect with fellow Hoyas, parents, and friends.
From short immersion programs to educational cruises, rail travel, and adventures exploring natural history and wildlife, their specially selected itineraries offer something for everyone. For in-depth information about our upcoming destinations, they invite you to click here (new window). Please contact them at 1-866-525-8664 or via email at GeorgetownTravelSociety@Georgetown.edu (new window) if you have any questions or need more information regarding upcoming travel programs. GU Retirees will also share information about upcoming trips in our communications with you.
Upcoming Events
---
Wednesday, September 27 at 1 p.m. On Zoom
Join us for the next installment of our series on healthy aging!
Stephen Ray Mitchell, MD, MBA, MACP, FRCP will present on: "Elegant Aging: Preserving our Infrastructure, Heart, Soul, and Enduring Inflammatory Disease".
---
Wednesday, October, 4th at 10 a.m.
In-person in Nolan Hall at Thompson Athletic Center or online via Zoom
"Meet Our New GU Head Basketball Coaches"
---
New Mentoring Opportunity
---
Click here for more details.
Catch up with news from GUARFS with our monthly newsletter.
---
Click on the links below:
---
To subscribe send your first and last names and email address to:
guretirees-newsletter@georgetown.edu