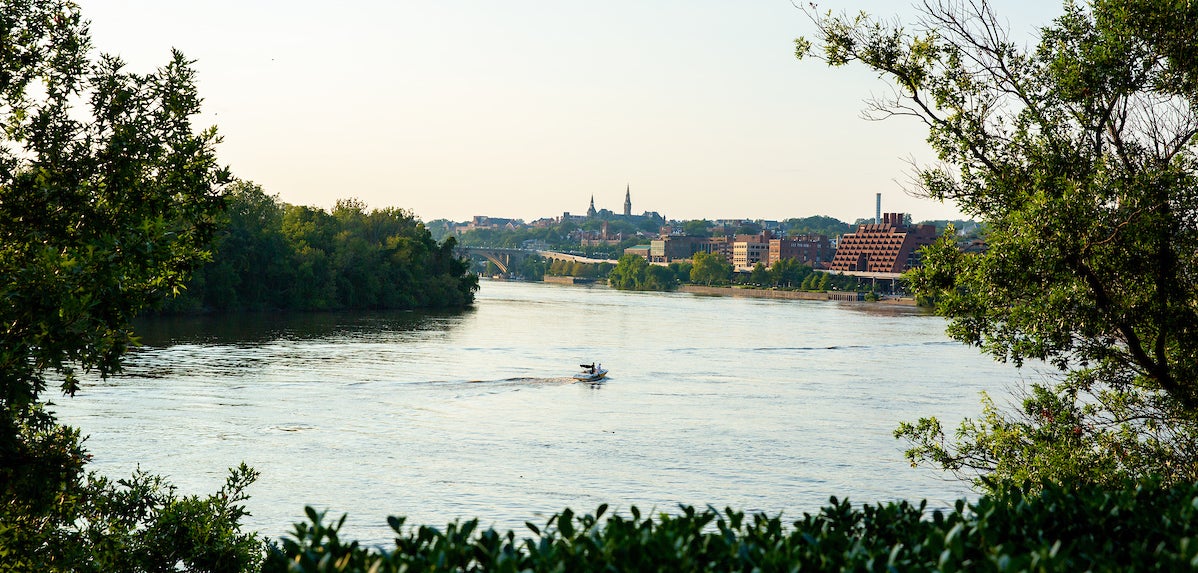 The goal of the Georgetown University Association of Retired Faculty and Staff (GUARFS) is to serve as a liaison between retired faculty, AAPs, staff and the University support its emeriti members' professional endeavors through retired faculty grants, facilitate social ties through lectures, tours, and cultural activities, provide volunteering opportunities, and reach out to the community through the Learning Community Program.
---
President's Report 2021-22
---
The planning for GUARFS' 2021-22 program year began with a widely shared hope among the members of our ExCo that we would be able to return to some version of in-person activities. After a year in which the pandemic had prevented us from holding any events in person, the people involved in planning our fall events initially thought (like so many other Americans) that we might have seen the worst of the pandemic and could get finally back to some version of normality. That proved to be wishful thinking. Even though some of us persisted in hoping that conditions in the fall would allow for us to hold at least some events in person (such as the usual fall luncheon), by the late summer it was clear that was not going to be the case. So until March of 2022 everything we did, including meetings of the ExCo, was conducted online.
To continue reading the report click here.
Spring Special Events
---
GUARFS invites you to our third presentation on healthy aging on Wednesday, February 22 at 11:30 am EST. The topic this month is a presentation developed by the Alzheimer's Association on "Healthy Living for your Brain and Body: Tips from the Latest Research". The presenters will discuss practical lifestyle habits that can help maintain and even potentially improve our health, keep our brains well, and possibly delay the onset of cognitive decline. For more information and to register click here.
---
Upcoming Events
---
Registration for GU Learning Community Spring courses is now open. Click here for more information.
---
Exciting & new opportunity to connect with alumni.
---
We would like to invite you to join a new volunteer effort that is a partnership between the GU Association of Retired Faculty and Staff and the Alumni Association's 68 regional clubs around the world. In this new partnership, the GUARFS Volunteer Ambassador Program, we will extend this opportunity to retired faculty and staff to provide presentations for regional club members. To learn more, click here.
Catch up with news from the GU Association of Retired Faculty & Staff with our monthly newsletter.
---
Click on the links below:
---
To subscribe send your first and last names and email address to:
guretirees-newsletter@georgetown.edu